We all know the fact that over the past couple of years, Asus has managed to deliver some solid laptops that can deliver excellent overall experience without breaking a sweat. We have had the pleasure of reviewing some fine laptops from Asus in the past and the experience has always been wonderful, to be honest.
This brings us to the Asus 2-in-1 Q535, a laptop that not many people are aware of but also something that has managed to deliver an exceptionally well balanced experience regardless of the tasks that you might have for it. The good news? It is an excellent piece of hardware that delivers top-tier performance without breaking a sweat.
So, join us as we look at the Asus 2-in-1 Q535 in detail and explore all the aspects of the laptop so you can decide whether this is for you or not.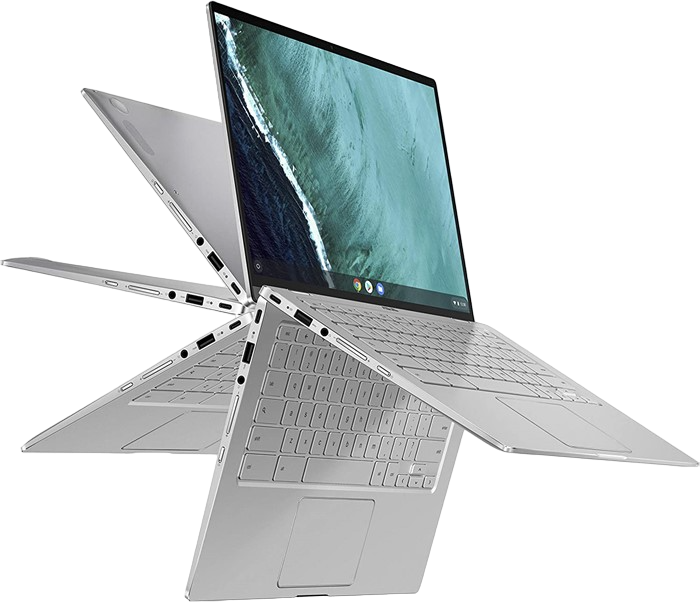 Shop on Amazon
Bottom line:
The Asus 2-in-1 Q535 is an excellent 2-in-1 laptop that is built for everyone who is looking for a great user experience. It does not cost a lot of money and still manages to deliver great battery life, looks, and overall value for money, too.
You cannot really get a better deal than this one on a 2-in-1 laptop as this is definitely a productivity powerhouse with everything that you would want in a good laptop.
Asus 2-in-1 Q535 Specs
Screen Size 15.6″ 4K
Processor INTEL i7-8550U (1.80 GHz)
Graphics Processor NVIDIA GeForce GTX 1050
Memory 16 GB
Storage: 1.2TB.
RELATED:
Design and Build Quality of the Asus 2-in-1 Q535
Design and build quality can easily make or break a laptop; this does not just apply to the gaming laptops but pretty much all other offerings in the market, as well. After all, you would not want to go for something that is fragile and can break easily, right?
Thankfully, the Asus 2-in-1 Q535 does not suffer from any such issues that would make this laptop a not-so-ideal choice for users. For starters, the laptop is slightly on the larger side at 15.6-inch but that is not an issue because you are looking at a sleek device which is also on the slimmer end. The display is bright and sharp and the overall build of the laptop feels solid.
Considering how you are looking at a 2-in-1 here, it is worth noting that at no point you would feel like the laptop is going to break in half, which is a really important thing.
As far as the design is concerned, I would say that the Asus 2-in-1 Q535 follows a very simple design language and at most parts, it does not even look like an expensive device. This might not be good for everyone but considering how we love showing off our devices, but to be honest, this one here is as discrete as it could get.
Overall, I can confidently say that the Asus 2-in-1 Q535 is not going to disappoint anyone in terms of how it looks, and you can buy it with ease.
Keyboard, Trackpad, and Speakers
It should not come as a surprise to anyone but when you are looking at a good laptop, the keyboard is perhaps one of the most important aspects of a laptop. Why? Well, most of us are going to spend a good chunk of time typing away and if it were on a keyboard that is not good enough, you are just going to go through some severe finger fatigue.
Thankfully, the keyboard on the Asus 2-in-1 Q535 is an excellent offering, it is fast, tactile, and works like a charm. I have been typing on this keyboard for some time now and have not had any issues that would make me look the other way. So, as far as the keyboard is concerned, I can definitely stand behind it.
Moving further, the trackpad is also good enough, to be honest. I would not say that this is the best track pad in the business but it does use Microsoft Precision drivers, which allows for excellent tracking and a seamless experience, as well. A definitive offering that you are getting here.
Speakers are decent as well – not the best, not the worst, but I have been using this laptop for some time now and the speakers have not created any problems for me that I would like to specifically address here.
Display, Battery Life, and Ports
Considering how the device is primarily made for people who are going to be using it in various configurations, it is safe to say that having a good display is extremely important. I have used a ton of laptops that come with average display and ruin the overall experience. Thankfully, the same is not the case here with the Asus 2-in-1 Q535 because the overall experience with the display remains phenomenal. I did not really run into any issues and everything worked like a charm. Sure, the display could have been a bit more vivid as opposed to some other laptops in the market but for the price you are paying, I cannot really complaint.
As far as the battery life is concerned, again, no complaints here. Everything works as expected and I am surprised that despite being a two-in-one, I did not, for a second, run into any issues where the battery life was an issue.
Last but not the least, the port selection is decent, too. You are getting an HDMI port, a USB 3.1 Type-C port, USB 3.0 ports, as well as Thunderbolt 3 port, and microSD card reader. Needless to say, for those who are looking for enough ports, you get that with ease.
Thermal and Acoustic Performance
The last things that we will be discussing are thermals and acoustics of the laptop. These are two of the most important aspects of any laptop and without access to good thermals or acoustics, for that matter, the laptop or any device, can be rendered a waste.
I have been extensively testing the Asus 2-in-1 Q535 and I have not run into any issues pertinent to the thermal. This is enough of a reason to get the laptop because you are not getting any heat ups or random freezes.
Acoustic performance remains promising too, with the laptop running without creating unbearable noise. The point is that if you are looking for an excellent experience overall, the laptop is definitely good.
Should You buy the Asus 2-in-1 Q535
Verdict
I had my doubts about the Asus 2-in-1 Q535, to be honest. I am not a fan of such laptops because they always have something that is serving as a quirk. However, this laptop surprised me in more ways than I thought it would and after using it for some time, I realised just how good it is in every aspect.
Sure, the large screen might be against the whole idea of thin and light but for the most part, the laptop works with ease, and has really good overall performance, too.
Yes, the battery life, under heavier usages do tends to suffer but you would not be finding yourself in those moments a lot of times and that is what makes the overall experience with Asus 2-in-1 Q535 such a good offering.
Why You Should Get This Laptop
A great 2-in-1 laptop for productivity-oriented tasks.
Great value for money.
Solid set of specs.
Bright screen.
Why You Should Not Get This Laptop
Battery can be a hit and miss.
15.6-inch screen size is not the most ideal for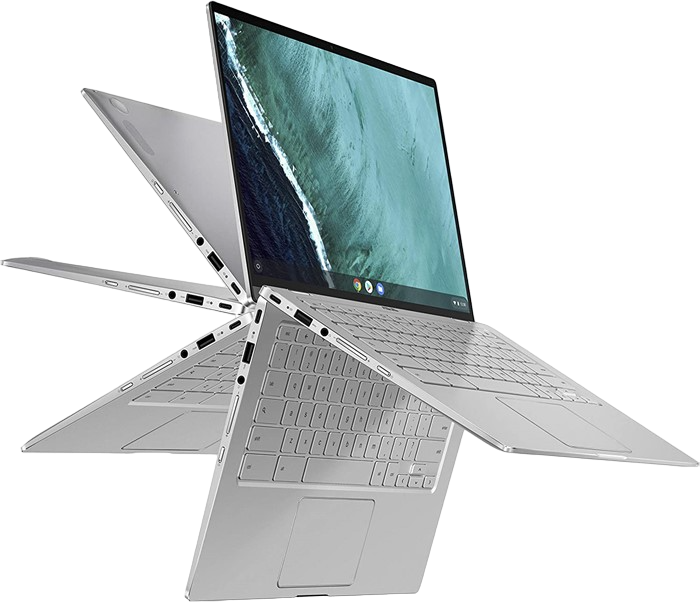 Shop on Amazon
Related Guides.
More REVIEW